Motley Zoo Animal is a foster based rescue- which is different than an animal shelter. Knowing the difference will help you immensely in the process of finding a new family member!
​
We encourage you to look into some of the differences in how we can serve you vs that of a shelter. Neither is better than the other, rather it's dependent on your preferences- and therefore, we want to help you set realistic expectations for those desires.
Just like bookstores and libraries both have books but operate differently, so do foster based rescues and shelters.
We cannot do what shelters can, neither can shelters do what we can- but together, we operate in a complimentary way to offer the greatest number of options for both pets and people.
​
Motley Zoo's adoption service is:
Personalized

Focused on matching compatibility

Establishes a relationship that lasts beyond the adoption meeting
As a result of the above, we are very successful at making long term matches with few returns!
​
For more about our adoption process- that of a foster based organization (vs a shelter)- please go here.
​
Please check out our animals below- or you can jump right to the application, here.
​
​
​
Meet adoptable roadie Carole bradshaw!
Check out our current adoptable animals!
Meet adoptable roadie Cody carson!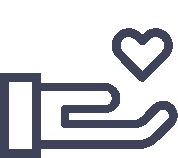 "Some people talk to animals. Not many listen though. That's the problem."
― A.A. Milne